You're in Vegas and just want to have some fun, Sex I mean. Vegas has no shortage of sex, just have to find the right places to look. In this simple Las Vegas Sex guide, I will share the experiences that worked out well for me in the past.

First, if you are lazy and do not want to leave the hotel, there are always working girls sitting at the bar. Usually, at night, you'll find them sitting by a video poker machine. Just go by them and strike up a conversation, and negotiations will happen after that.

Strip Clubs are another excellent place to find some action, either you will pay a lot or have great conversing skills to make things happen. I have gotten laid, and blowjobs in the VIP room multiple times. I will include a list of nice strip clubs below where I have had good action.

If you want to use Escort services, they are generally a bit pricer, ranging between 150-500. But, I have some websites that have independent postings by hookers. They do not work for anyone, maybe a driver, or even offer incall services. Here are a few I have used and got some great ass.

Note: I have tried all of these places and had great success. Just gotta do your due diligence and know what you are looking for.
Las Vegas Strip Clubs
There are many strip clubs in Las Vegas, but some are very strict and expensive. If you want some fun, here is a list of places I have done well with. I am not going to pay for than 300 for a VIP dance and go home with blue balls. I always get my finish at these places and am not overshadowed by rich assholes dropping money on these hoe's
---
Chica's Bonita
1818 Las Vegas Blvd N, North Las Vegas, NV 89030
Check out their Instagram: https://www.instagram.com/chicas_bonitaslv/?hl=en
This little spot in North Las Vegas is a nice hole in the wall, nothing fancy but really attractive Latin women. 4 dances for a 100.00 with some light touching always make me happy. I even conversed with a girl so well, she met me after she got off of work.
Palamino
1848 Las Vegas Blvd N, North Las Vegas, NV 89030
Website: https://palominolv.com/
This place is the only Full Nude and Drinking allowed in Las Vegas. Guess they had their liquor license grandfathered in or something.
This place has hot 18+ women working. This is the first place I had sex with a stripper in the VIP room prior to covid. The girls are hot and the drink prices are reasonable.
Talk of the Town
1238 S Las Vegas Blvd, Las Vegas, NV 89104
Hours: Open ⋅ Closes 2 AM ⋅ Reopens 4 PM
Phone: (702) 385-1800
This little hole in the wall doubles as a sex shop. They have full nude and no drinks. But, the girls are young and very experienced It is very personal and intimate, usually only a handful of guys which makes for a good experience.
50/50 on this popular club. The Speriment Rhino
I have had good success and bad moments here. It depends on the time you go. The best times I went were late at night into the morning when the girls are finishing up or new girls come in. If they have had a slow night, they might do anything for some extra cash.
Waste of time Strip Clubs in Las Vegas
Can Can room – rip off
Diamonds – rip off
The Library – not too make attractive girls
Famous Strip Clubs that are a waste of money
Crazy Hourse 3
Sapphires
Hustler Club
Note: Not saying these are horrible places, but you do not get your bang for your buck. You spend a lot of money and are forced to buy drinks.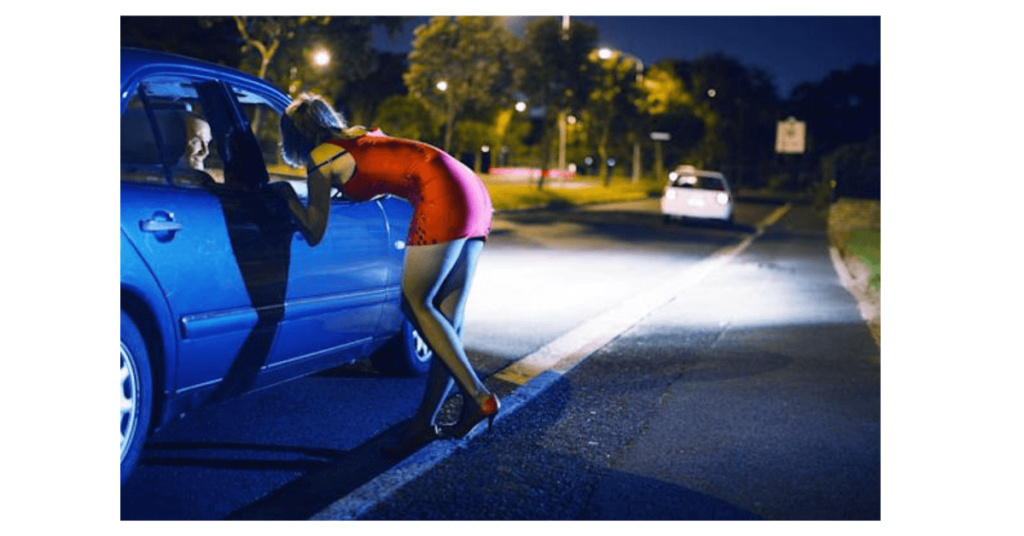 Street Hookers Guide
If you are new to finding street hookers – Read this
There are a few certain spots you can find some good street hookers. I have gotten some really good "gems" walking the streets
The main ones are Tropicana avenue from the Wild Wild West Casino to The Irish Pub bext to the orleans hotel. Usually 5am – 12pm is a good time and late night I have found some good proepects.
Another great location if you have a car is Boulder Highway. The Loews on Charleston and boulder highway is a good starting point. Take that road and just cruise to Tropicana. Make a couple of laps and you might find some gems.
Related: The Complete Guide to Picking up Street Hookers
Conclusion
This is a quick reference guide to get started. If you want to put more effort, there are always horny women looking to hook up in vegas. " What happens in Vegas, stays in Vegas" to point out some of my lays. I hung around the nightclubs and got some action. Pro and Non-Pro. The cheaper places like Gillys and Stoneys always have women partying and you can always try hooking up with them.
Final thoughts, this is always changing. New situations arise, and things happen all the time. Just have to adjust to the situation. Also, stay safe and wrap it up.
Good Luck and Happy Hunting